So, the swap has finally happened and I am so excited! Heather is still waiting on my package to get there (should be there on Wednesday, if not before) and I have my wonderful package from her.
She's a felting and soap making fiend so I am really happy with my package. Wanna see some pics? Of course you do!

She felted me some slippers that are just so comfy and warm. They are my fave color too!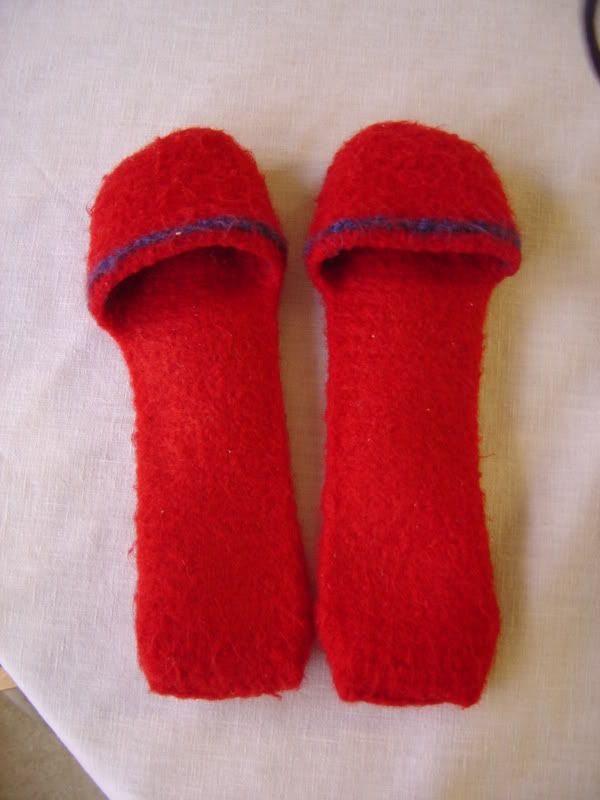 Let's see, next, she made me the cutest little clutch with buttons to die for and some amazing oatmeal and honey soap! I can't wait to try it out!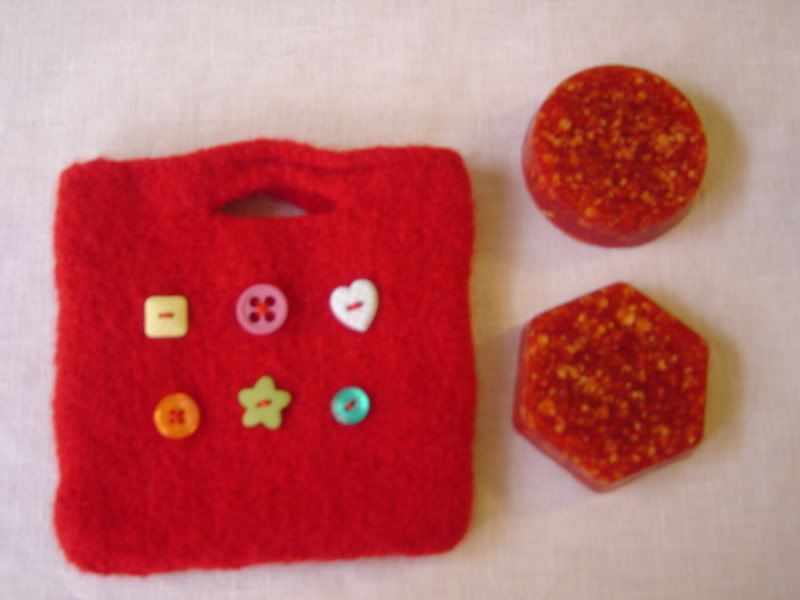 She also sent me a beautiful soft and warm scarf, a really sweet note on adorable stationery, and some twizzlers (only half eaten because of me, I promise).
And lastly, but definitely not least, she sent me a beautiful piratey bracelet that she made from shrinky dink plastic! It's so adorable! If you can't tell, it has an anchor, a treasure map, a naval star, a treasure chest, a pirate ship, a piratey sword, a parrot, and a buccaneer hat!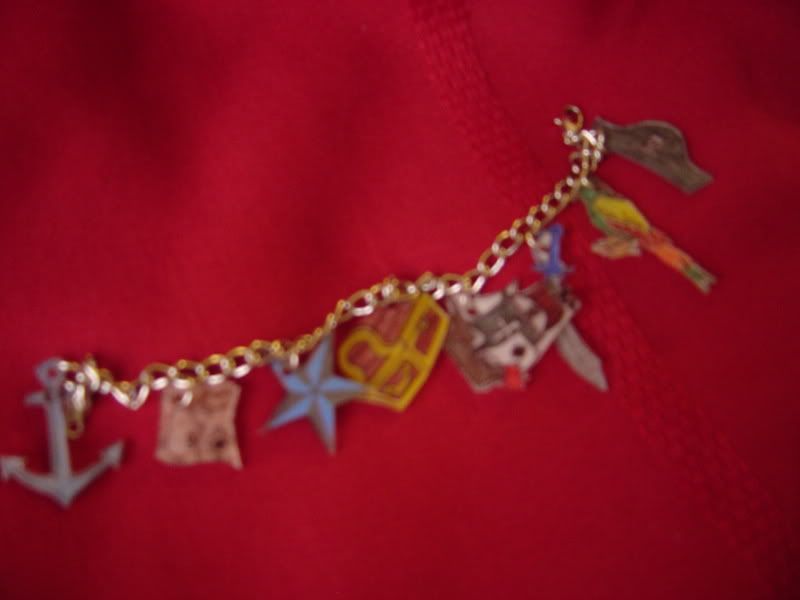 I just had to leave you with some slipper action shots. (It's hard to take pics of your feet!)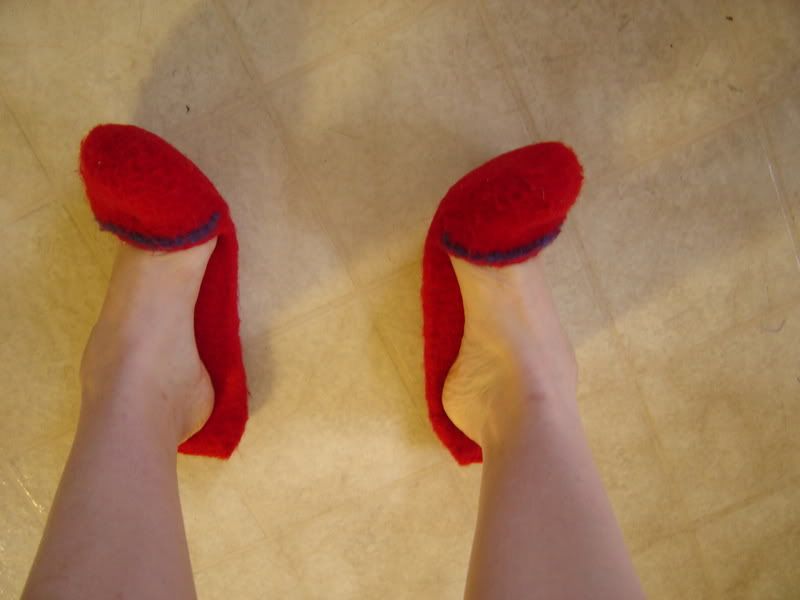 So Andrew helped out and took a picture for me. Sorry about the lighting here.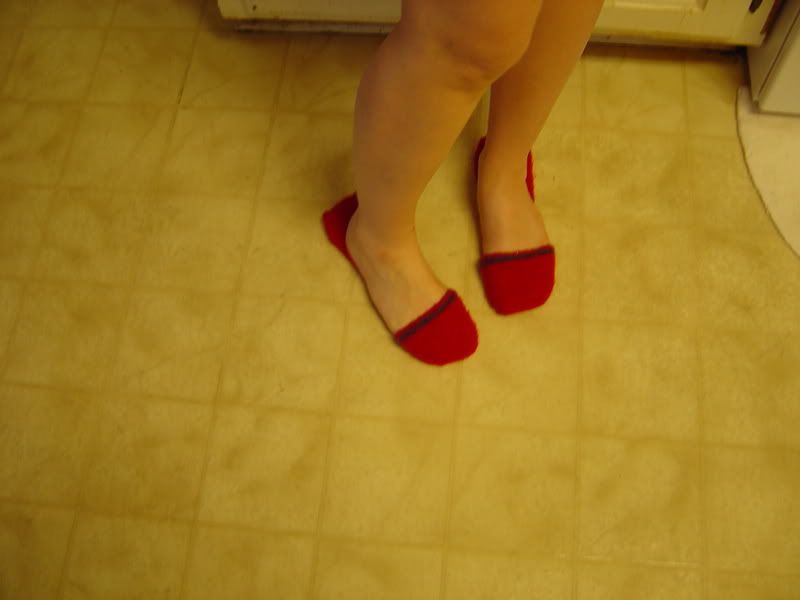 I'll post pictures of what I sent her once I get word that she has received it! I can't wait!!!