I am posting some more things that I sent my swapping partner, Heather.
She has a fondness for stuffies, so I really wanted to make her one for the swap. I found
this
on her wist and decided to try to copy it (but not exactly). I came up with a pretty good version of it, I think and I am rather proud.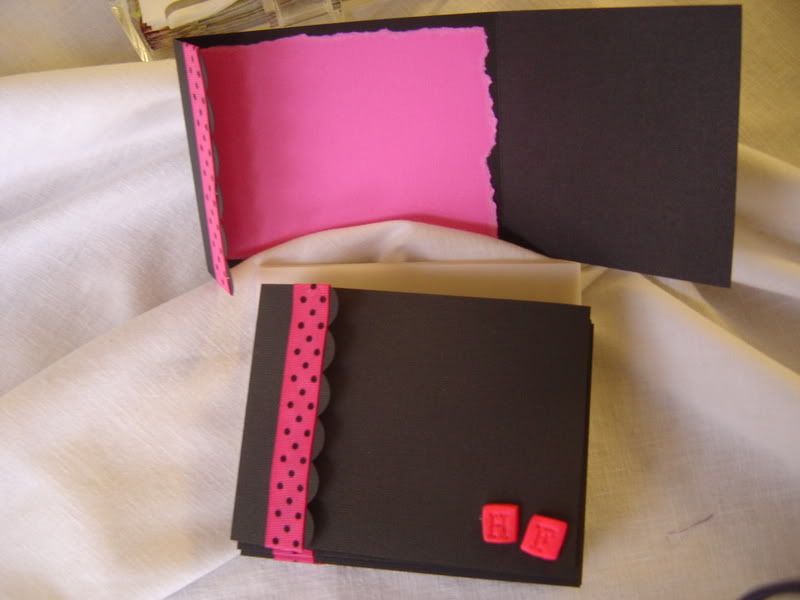 I also decided to make her some handmade stationery. Again, I used the hot pink and black theme and made little polymer clay tiles with her initials on them to put on the cards as a personal touch. I liked this technique so much that I am thinking of using polymer clay tiles as "seals" on my wedding invitations.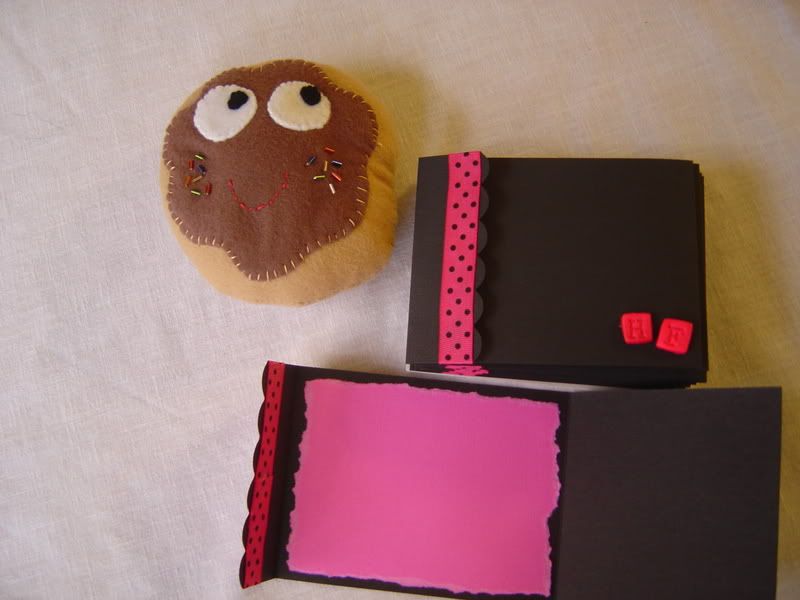 These were simple projects (once I learned how to bake the clay without it burning up into little black squares) and didn't take very long to finish. It was fun to try to emulate MyPaperCrane's style and techniques, too. I will probably make myself a donut as a little "diet" buddy to help me get through till my wedding day.
PS: I am working on the request for a tutorial/pattern for the knitted bag in my last post. I hope to have a tutorial with pictures. *Cross my fingers*