I have been working on this for a shamefully long amount of time. I just picked it back up again because my best bud's little boy is turning two on July 11th. So, now that all I lack is the embroidery, I decided to get cracking once again.
I am making him a fabric "activity" book. I had one when I was little, and my grandma made it for me. She taught me how to make them and it has been a real bonding experience for the two of us to make some more together. She is my hero and the one who taught me to knit, sew, cook, and do other generally crafty stuff.
So, here are a few pages that I've finished. :-D
I've always loved this alligator since I was a little girl. He has a fun zipper mouth!
He licks his ice cream cone with a little polka dot tongue!! :-D
My sister loves the fishing pelican.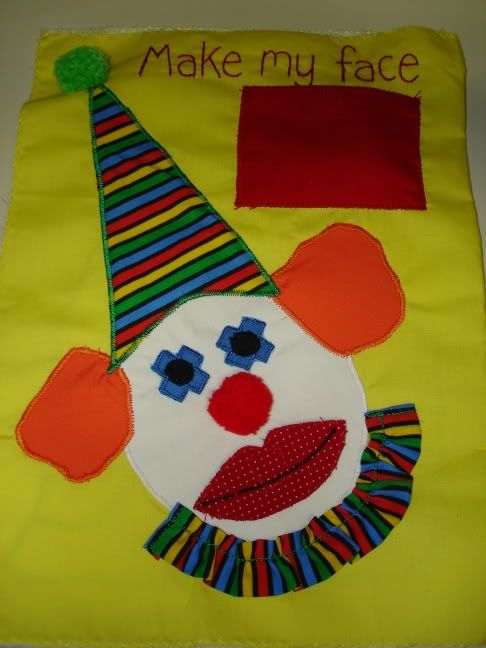 I invented all the pieces for this clown's face.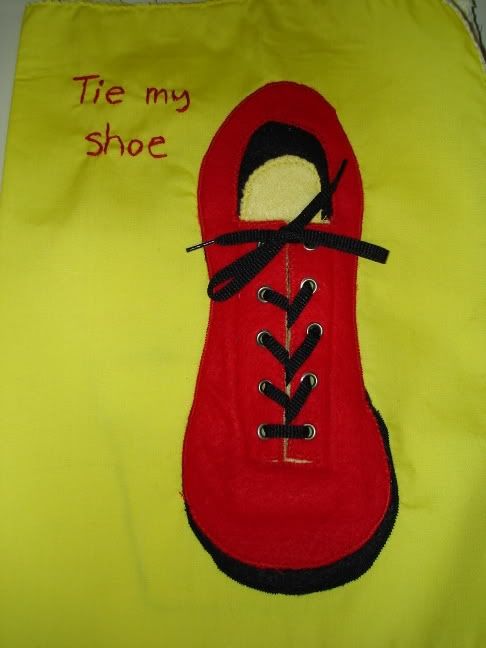 And his clown shoe is my very own pattern. I'm rather proud of this!

And you have to admit that this giraffe is just too cute.
I love the abacus-like counting page too. It's really simple, but still a learning tool for kids. That's all that I have for now, but I have several more pages to go. Hopefully I can show you more tomorrow! I need to finish soon, though!! Hee hee!