I went to the thrift store yesterday to buy some stuff and came out with things that were totally not on my list. I like to look at the bedsheets when I am there because they often have fun prints and are very cheap, even when in good condition. So, I bought two different prints that were cute.
This one will probably be made into a beach bag for somebody: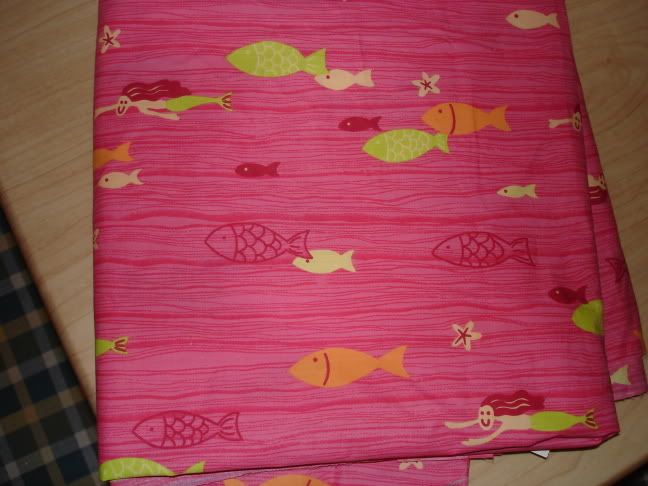 I like the fish alot, but when I saw the teensy mermaid, I had to buy it. How cute is that for a couple of yards at $1.99? Umm, way too awesome.
The second fabric that I bought was smaller, but cheaper. It was a large pillow case, which might be a good halter top or something, but super cute: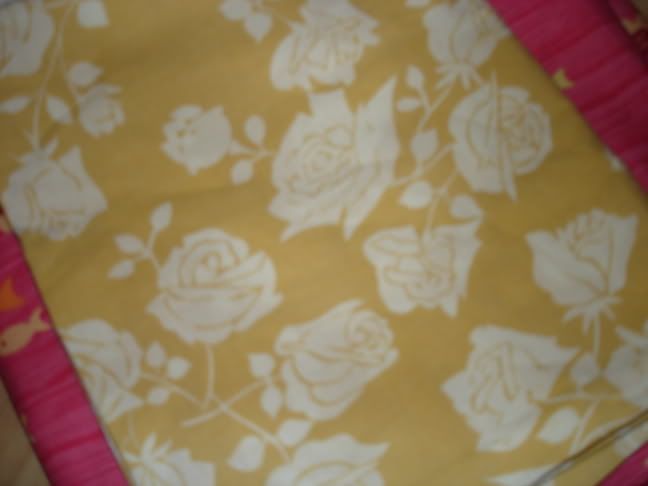 And I have one last splurge that I bought because I am always looking at small decorative trays because I have this small obsession with other crafter's blogs and "Cram and Cream" trays are all the rage. So, this isn't cram and cream, but I thought it was just darling: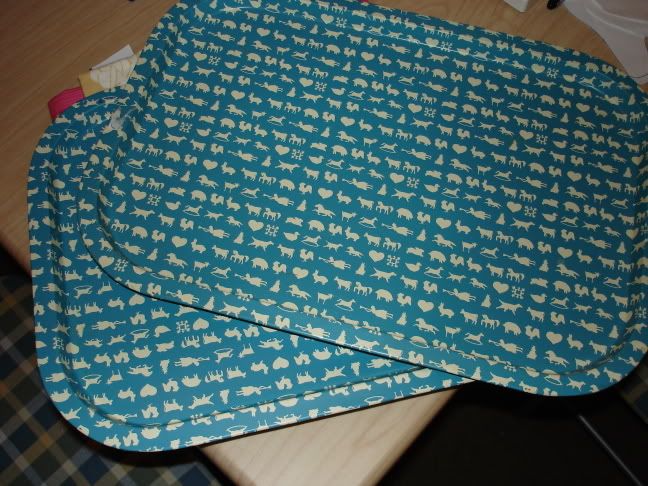 I didn't get a very good close up of it, but there are small prints of horses, angels, hearts, pigs, roosters, bunnies, cows, rocking horses, ducks, goats, and English pointers all over it. And I got two for a dollar! There are a few scratches on them, and they are made of tin, but I felt like it was too cute to pass up. Oh happy day!